Commercial networking services from RND Technology. Keep your business connected and stay connected with your business with our industry leading WiFi, remote connection, and local area managed network switching in Houston.
STAY CONNECTED WITH BUSINESS NETWORKING

WIFI HEATMAPPING
Our detailed wifi heat mapping service in Houston provides information laid out in colors that immediately show you the spots with stronger and weaker WiFi signal strength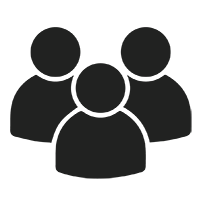 MANAGED SWITCHING
Get more control over your Local Area Network traffic as well as advanced features to control that traffic. Our Houston managed network switching increases network performance.

BUSINESS-CLASS WIFI
Allow clients WiFi access without interrupting your business network activities. Setup guest users or allow an open network for added customer convenience. Provide adequate WiFi coverage to your entire facility.

REMOTE MANAGEMENT
Control your business network from anywhere or let RND Technology do it for you. Ensure a stable network with a 24/7 concierge that can troubleshoot over the phone.