AUDIO
&

VIDEO FOR BUSINESS
Commercial audio & video services from RND Technology. We provide state-of-the-art
audio and video installations of digital signage, TVs, sound systems, and displays for your
business in Houston-from the meeting room to the waiting room!
SCHEDULE A CONSULTATION TODAY

COMMERCIAL AUDIO
We can install a commercial sound system in
Houston for your place of business or worship.
RND Technology offers a wide range of
industry-leading speakers, mixers, and amps to
choose from.

COMMERCIAL VIDEO
Whether it is 30 TVs in a Sports bar or 2 TVs in a
lobby, we can engineer and install a TV system
in Houston to fit any scope of business. We can
connect it to a video source of your choosing or
multiple video sources.

COMMERCIAL TV MOUNTINGS
Metal studs, or concrete walls no problem. We
have highly trained technicians that can mount
your TV's on any surface.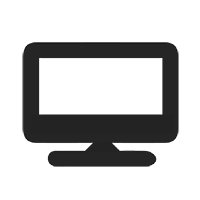 DIGITAL SIGNAGE / DISPLAYS
Let RND Technology engineer and install your
Houston business's digital signage or displays.
We handle trade shows, restaurants, retail
spaces, and office buildings, just to name a few.